Welcome!
Welcome to the LINE WEBTOON Wiki! This wiki is dedicated to covering the vast majority of Webtoons to serve as a database for creators and comics.
LINE Webtoon, also known as Webtoon, is a platform for comic creators to post their comics. There is currently a mobile app as well as a website online. Everyone is welcome to edit here and is encouraged to create and edit articles!
You can find the webtoon website here. You can read a blog post going more in depth about webtoon here.

Last updated on December 20, 2018.
As of today, February 23, 2020, the wiki has 181 articles!
Recent Activity
Browse the Wiki
February's Featured Article
Read it here!
"Just a Dream" is a discover webtoon created by Hzlnut. In the webtoon, the main character, Mari, has consecutive dreams every night about a mysterious boy. This boy goes on adventures with her every night. This Webtoon was well received, gaining 1,000 subscribers within 6 episodes.</onlyinclude>
Synopsis
Maricris keeps seeing the same person in her dreams. But this person is a complete stranger to her. What will happen if she finally meets him in person?
Characters
Main Characters
Maricris
Physical Desc: Orange hair, blue eyes.
Personality: According to the author:
Likes: Pink, cute things, small things
Dislikes: Bugs, betrayal
Hobbies: Watching k-drama, imagining things
Quote: "I'm sorry, you two, because of me..."
Sky/Blake
Physical Desc: Ice blue hair, yellow eyes (Dream ver.)
Black hair, yellow eyes (Life ver.)
Personality: Depressed and prefers to be in solitude.
Quote: "Wahh, look at these snowflakes!"
Lisa
Physical Desc: Brown hair, brown eyes.
Personality: According to the author:
Likes: Hot boys, teasing Luke, Simple things
Dislikes: Complicated things
Hobbies: Hanging out
Quote: "Hey sup orange head!"
Luke
Physical Desc: Redhead, green eyes.
Personality: According to the author:
Likes: Maricris, Hair gel
Dislikes: Bugs, rejection
Hobbies: Cooking, baking
Quote: "Gyaa N-no I mean yes..."
Secondary Characters
Mrs Ross
Physical Desc: Purple hair, Black eyes.
Personality: Very strict teacher. Her students call her "Mrs Witch".
Quote: "MISS MARICRIS MENDOZA!!"
Single Appearance Characters
Unnamed student
Physical Desc: Black hair, black eyes.
Personality: Ladies man.
Quote: "You're under arrest!"
Episodes
Episode List
Last Updated on August 11, 2019
Ep. 1 "Wake Up"
Ep. 2 Meaninless Dreams
Ep. 3 That Guy Again
THANK YOU FOR 500+ SUBSCRIBERS
Ep. 4 Waiting
THANK YOU 1K SUBS
Ep. 5 Meeting
Ep. 6 In a Hurry
Ep. 7 Imagination
Advance Happy New Year
Ep. 8 You
Ep. 9 Siblings
Ep. 10 His Existence
Ep. 11 Long Time Crush
Ep. 12 Stars
Ep. 12.5 BONUS
Ep. 13 New Student
Ep. 14 Ask
Ep. 15 Blake
Ep. 15.5 Marie and Chris
Ep. 16 Fireworks
Ep. 16.5 Marie and Chris part 2
Ep. 17 School festival part 1
Ep. 18 School festival part 2
Ep. 19 School festival part 3
Ep. 20 Date
Ep. 21 Confession?
Ep. 22 At Lisa's
Ep. 23 Cake
Ep. 24 Like
Ep. 25 Misunderstanding
Ep. 26 Finally
Ep. 27 Liked part 1
Ep. 28 Liked part 2
Ep. 29 Fine part 1
Halloween Special Collab
Ep. 30 Fine part 2
Ep. 31 Good Morning
Ep. 32 Letter
Happy New Year
Ep. 33 Follow
Ep. 34 part 1 Eh?
Ep. 34 part 2
Ep. 35 Girlfriend
Collaboration
Ep. 36 Plan
Notice
Ep. 37 Lady
Ep. 38 part 1
Ep. 38 part 2
Collaboration
Ep. 39 Tell
Ep. 40 Know
Ep. 41 part 1
Ep. 41 part 2
Ep. 42 React
Other
Related
Have an article you think should be featured? Contact EarthlingnAkumi on her Wall.
---
Webtoons
Sunday Updates
The following Webtoon comics update every Sunday
What is your most favorite webtoon genre?
Have a creator you'd like featured? Contact EarthlingnAkumi on her Message Wall.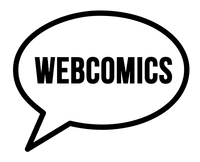 Affiliates
Community content is available under
CC-BY-SA
unless otherwise noted.